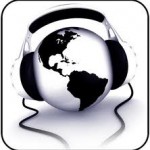 The title says it all — The Top 10 Songs For Dads — and yet it also begs for a bit of mockery. Any self-respecting father might see this and think, Good Lord, not another list of silly songs about sea mammals, sung by middle-aged, slightly balding men and their acoustic guitars.
Not that there's anything wrong with that. No, this list is for Dads in the intrinsic sense. Music that allows a modicum of reprieve from the rug rats (or darling children, take your pick). Songs that one can claim as their own without feeling the need to tie it into fatherhood or parenting or how precious little Xavier was when he paddled the underside of a wok and almost reproduced Wagner.
However, the songs do carry meaning.
Conversely, I suppose almost any song could be added to the list. But subjectivity being what it is, let's assume that I know what I'm talking about — and that my opinion, somewhat elevated due to my control over the keyboard, is paramount. Agreed? Right.
A side note: At-home father and music maestro, Chico Sousa (no, that's not his real name — yes, you can call him that) spins his mad tunes every Thursday night on PhreeFM, 8-10pm. An urban dad with serious knowledge — and a deft ear, I might add.
But I digress…
The List…errr, Make that My List:
There you have it. Drop me a line with your lists too. Music for dads. There have to be a few of you out there who love to fire up the ol' hi-fi.
—-
Harry Tournemille argues vehemently that music sounds best on vinyl.