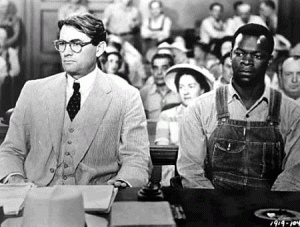 It's not every day that we see a movie dedicated to fathers. But when we see one, there is an over pouring of emotion. Stories about fathers have very unique qualities. Maybe it is because we often  subscribe to the popular concept of a father who has a very stern facade, who will not show the emotions that we all yearn for. The movies below are amazing stories of men. No matter what adversities they experience, their love for their kids will remain intact.
The Pursuit of Happiness
Will Smith plays a man who was left by his wife, unemployed and tending to his son played by his real life son. This is a story of a man and a child who faced adversities of having nowhere to go, nothing to eat but a desire for a better life. You will feel the heart wrenching despair of Will Smith. In this case, his son was his rock and they never let go until Smith finally succeeded with full determination to become a broker. This is one of the most recent fantastic classic daddy movies that you should watch. It is very timely with the issues of unemployment but it is a story that gives a new meaning to family.
To Kill a Mockingbird
This 1962 film stars Gregory Peck in the Role of Atticus Finch. It was a story of two children and their lawyer father (Finch), who lives in a small town. As a lawyer, Finch has a very stern demeanor. He does not praise his children nor plays with them. From other people, the two kids were able to uncover pieces that create the image of their father aside from his icy facade. He was a man of honor and he will do everything to keep them safe. At the last part of the film, everything will be capped into this amazing line of honor of love, trust, integrity and really powerful fatherly love.
Finding Nemo
This may not be your cup of coffee since this is a Disney Animation, but this is a story about a clownfish who had to raise his only living fish son, Nemo when a horrendous event happened that left him widowed of his beloved wife. To top it all off, Nemo has a small fin on one side so he cannot swim perfectly well. He was overly protective but he lacked that faith on his son. When he found out his son was taken thousands of miles to Sydney, he decided to embark on a quest to find his son. It is an adventure, but it is also a story of how far a father will go for the sake of his child.
Kramer vs. Kramer
Ted Kramer is an advertising executive with a very busy life. He receives a call that he well get a big account to handle. Going home he found out that his wife, Meryl Streep is about to leave him already. He was left with his child Billy. Ted does not know anything about raising a child. He does not even know what grade he is in! As the story progresses, a connection between the father and son appeared and he realized that he cannot give up on his son. The twist is on Meryl Streep's fight for custody. The breakfast scenes on the first, middle and last parts tell it all. It is a classic film, a heartwarming one and something that really shows a lot of hope.
Comment below with more suggestions for our second installment.