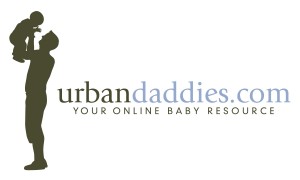 We at UrbanDaddies.com ("UrbanDaddies," "we" or "us" in this Privacy Policy), operator of the web site at www.urbanmommies.com (the "Site"), understand the importance of the privacy of users of the Site, and in particular of protecting their personal information. We have therefore put in place this Privacy Policy, in compliance with both the Canadian Personal Information Protection and Electronic Documents Act ("PIPEDA") and the British Columbia Personal Information Protection Act ("PIPA"), in order to inform you fully of our privacy practices, and to permit you to contact us with any concerns, questions, or corrections regarding your personal information in our possession.
1. Accountability
UrbanDaddies has appointed a Privacy Officer who is responsible for ensuring compliance with the requirements of PIPEDA and PIPA. Should you have any questions regarding this policy or concerns with respect to our compliance with the requirements of PIPEDA or PIPA, you may contact our Privacy Officer at: privacyofficer@urbanmommies.com.
UrbanDaddies Privacy Officer
Box 94002
6655 Royal Avenue
Horseshoe Bay, BC
V6H 1A5
2. Identifying Purpose of Collection
We collect very little personal information from you through the site – typically only your email address, and even that occurs only when you ask for us to send you newsletters or similar materials. However, the site may from time to time offer a forum for discussion or access to chat-room types of functions, and may also offer products or services to you. In any of these cases, in order to permit you access to such functions, products and services, we may ask you for various information about yourself, in order to allow us to identify you and to enable us to provide you with the Site access and functions and the products and services (including newsletters) that you ask us for.
We may also use such information to build a profile of your interests as they relate to the Site, so that we will be able to suggest or provide products or services of interest to you in the future.
We do not collect information which we do not reasonably require in order to fulfill these purposes.
Further, the Site automatically collects certain information everytime you visit it:
a) Cookies
A cookie is a small non-executable file that is stored on your hard drive for the purpose of identifying your computer. While it is possible to view and to acquire products and services from the site with your browser's security settings set to prevent cookies from being used, your online experience may be greatly reduced.
UrbanDaddies may use both both session cookies and permanent cookies at www.urbandaddies.com. Session cookies are active only during the period you are logged on to www.urbandaddies.com website and are removed when you leave. They help us track the sections of the website that you use to allow us to make improvements in keeping with observed user preferences.
Permanent cookies remain on your hard drive until you remove them through your browser's Internet security settings. Permanent cookies are used to store user preferences such as preferred language and thus eliminate your having to make the same entries on each visit.
b) Conversion Beacons
UrbanDaddies may also use Conversion Beacons (short bits of HTML computer code) inserted in the source code of designated website pages. These beacons, used with industry standard browser cookie technology and standard html coding, allow us to track email flow between you and us. Email recipients who receive a Conversion Beacon enabled email message will receive a small unique cookie that is stored in their browser session, which is later used to connect the email recipient with the subsequent recipient activity on the Site.
3. Consent
When you acquire and product or service on or through the Site, or you provide any information at our request, your action constitutes consent to our collection and use of such information as permitted in this Privacy Policy.
Please note that if you do not wish to receive emails from us, you may opt out of such material by contacting our Privacy Officer as described in paragraph 1 of this Privacy Policy. We may also provide with any email we send to you a mechanism for unsubscribing by email, but we are not required to do so.
You may also opt out of certain other uses of your data by contacting our Privacy Officer identified in paragraph 1. of this Privacy Policy.
4. Limiting Collection
UrbanDaddies will limit the collection of personal information to that which reasonably necessary to fulfill the purpose for which it was collected.
Research, survey and statistical data compiled from the use of the Site is reported back to UrbanDaddies as aggregated data with no reference to individual customers.
5. Limiting Use, Disclosure and Retention
We will not use or disclose your personal information for purposes other than those for which it was collected without your consent or as permitted or required by law.
However, we may use the services of third parties to complete certain data processing tasks and data storage, and your personal information may therefore be transmitted to such third parties for such purposes. If your personal data is to be transmitted to another party for processing or storage, we use contractual and other means to ensure that your personal information is protected in accordance with PIPEDA and PIPA.
Your personal information is retained only for as long as necessary to fulfill the purposes for which it was collected, unless the law requires longer retention.
6. Accuracy
In order to maintain the highest levels of accuracy regarding your personal information, to the extent possible we permit you to enter such information into our systems yourself. At any time, you can check the accuracy of (and correct) your personal information in our possession by contacting the Privacy Officer referred to in paragraph 1 of this Privacy Policy.
You may also be able to update certain personal information in our possession by logging in to your profile. However, this function will not be available to all users at all times.
7. Safeguards
While in our possession (or the possession of any entity engaged by us to house or store it) and regardless of the format in which it is held, your personal information is protected against theft, loss and/or unauthorized access, disclosure, copying, use or modification by security safeguards appropriate to the sensitivity of the information.
8. Openness
UrbanDaddies' privacy practices are as outlined within this policy. If you have any questions or comments, please contact our Privacy Officer identified in paragraph 1 of this Privacy Policy.
9. Individual Access
With certain limited exceptions as provided in the PIPEDA and/or PIPA, you have a right to access your personal information held by UrbanDaddies. You may access your personal information in our possession by contacting our Privacy Officer identified in paragraph 1 of this Privacy Policy.
10. Challenging Compliance
If you have any concerns regarding UrbanDaddies' compliance with the 10 principles of the PIPEDA you may address those concerns to Privacy Officer identified in paragraph 1 of this Privacy Policy. Complaints concerning UrbanDaddies' compliance with PIPEDA and/or PIPA are taken seriously and all complaints are investigated.
Changes to the Privacy Policy
This policy takes effect on April 24th, 2006. UrbanDaddies reserves the right to modify this privacy statement at any time, so please review it frequently. If we make material changes to this policy we will notify you on our homepage and other places we deem appropriate so that you are aware of what information we collect, how we use it, and under what circumstances, if any, we disclose it.